For many travelers, it seems, Midwestern states like Iowa are just places to be gotten through as quickly as possible.  Travelers who are movie buffs, or looking for a bit of nostalgia, may wish to make a stop in Winterset, Iowa, the next time they're traveling through.
Winterset is a small town just 15 miles south of I-80 and 15 miles west of I-35.  With the conveniences of Des Moines just 30 minutes away, this town has a draw of its own.  While you may not have heard of Winterset itself, you've probably heard of the county where it's nestled: Madison County.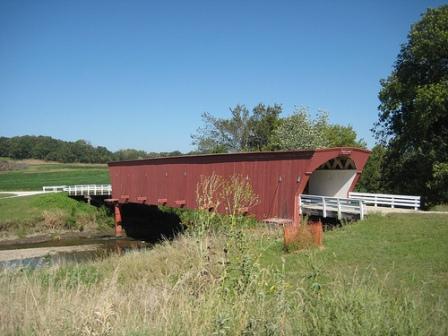 True to the movie and book The Bridges of Madison County, Madison County does indeed have a concentration of covered bridges.  In fact, one of the most famous movie scenes was filmed right in the Winterset city park, where a covered bridge is in view of playgrounds and picnic areas.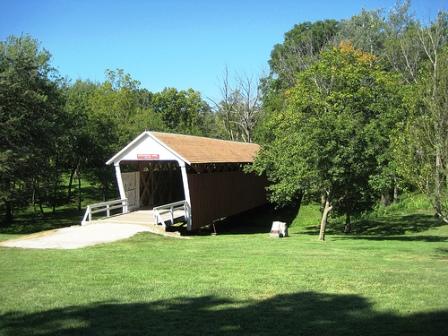 The other Madison County covered bridges are a few miles from town, out in the countryside, where road signs mark the way to see them, and maps are available from the local chamber of commerce.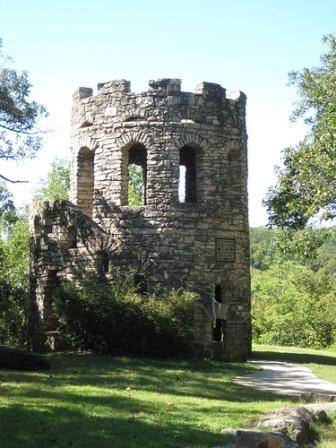 The bridges aren't the only thing to see in Madison County, however.  A drive through a narrow, winding road in the city park will take you to to Clark Tower, with beautiful views of the surrounding area.  Winterset is also the home of actor John Wayne, whose birthplace is available for tours.  Winterset is well-known a quilter's paradise, and food lovers may be interested to know that it's also where the Delicious apple was first cultivated.
Next time you're passing through Iowa, I recommend a stop in Winterset.
Photo credits: minnemom on flickr
Linda (minnemom) writes about family travel at Travels with Children. 
She enjoys finding covered bridges with her family.
Related Posts:
Farm-Style Fare at the Iowa Machine Shed Restaurant