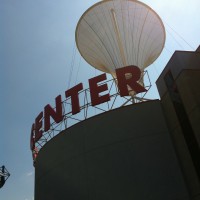 Looking for a lesson in liquid nitrogen? How about a chance to practice your cryogenic surgery skills? Head to the Carnegie Science Center on Pittsburgh's North Shore to learn through hands-on exhibits and interactive classes.
As you would expect, the Carnegie Science Center teaches kids (and adults) about electricity and gravity and centripetal force through a series of exhibits that vaguely resemble the play centers in a preschool. Of course, you won't find an explanation of gamma rays or cryogenic tumor removal in most pre-K classrooms. At the science center you (or your kids) can pretend to be surgeons and devise a treatment plan for removing a tumor using gamma rays without affecting the patient's hearing or speech. Impressed? Your kids will be.
Nothing impresses a kid like the promise of things breaking or exploding, a fact the Carnegie educational staff obviously keeps in mind when planning their daily learning labs. On a recent visit my son and I attended a class about liquid nitrogen and got to see the power of the ridiculously cold compound firsthand. Rest assured, no one was ever in danger, but frozen marshmallows and popping lids got the point across just the same.
In a corner tucked away from the flashing lights and twirling parts, a massive model train set tells the story of Pittsburgh much more quietly, but no less impressively. The model train and miniature village has been mimicking life in western Pennsylvania for almost 90 years and is updated constantly with new mini-animations. An extreme case of art imitating life, the village has been expanded and changed over the years to reflect new buildings and historical events happening in the region, including opening day of PNC Park.
A visit to Carnegie Science Center can easily last several hours, with enough focus changing to keep your kids from having an early afternoon meltdown. You may, however, want to plan for a quiet evening in your hotel (or at home) to make up for all that stimulation during the day.