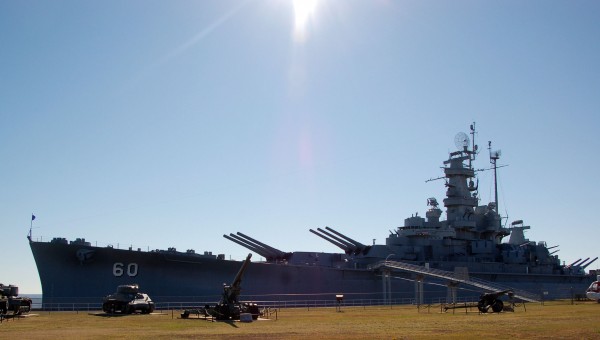 Along the Gulf Coast shore, over and bridge and through a tunnel from Mobile, Alabama, sits a memorial to the US Navy and the men and women who've served the country as members. The USS Alabama battleship, the USS Drum, and a hangar full of fighter jets and helicopters offers families a day trip that's both educational and fun.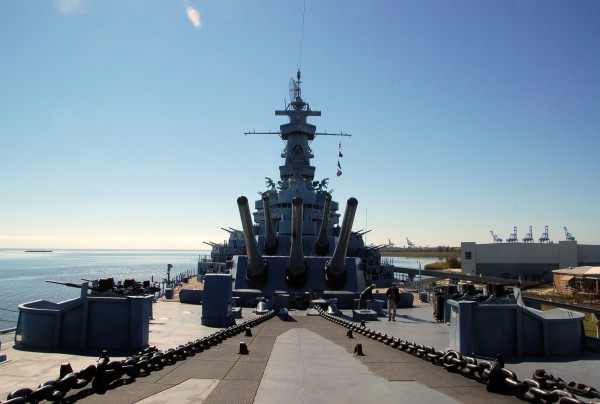 The USS Alabama, the sixth ship to bear the name Alabama, was in commission as a battleship from 1942 to 1947 and was facilitated heavily during WWII. Today, visitors can walk the decks, climb into the bunks, crawl through the halls, and even step into the gunnery. A self-guided tour aided by signs and a printed handout creates a picture of what life was like for the 2,500 men who would be on board the ship at one time.
A few yards away from the massive battleship is docked the USS Drum, a submarine that could be powered by a crew one tenth the size of the Alabama's. No print out is needed to guide you through the close quarters of the submarine whose layout resembles that of a shotgun house; one hallway takes you from front to back. Even kids who aren't interested in ships or machinery are likely to be dazzled by walls covered with gadgets and dials in every shape and size, as will adults who've seen The Hunt for Red October and similarly themed war movies. (I challenge you to step into the control room of either the USS Drum or the USS Alabama and not find yourself doing your best Sean Connery impersonation.)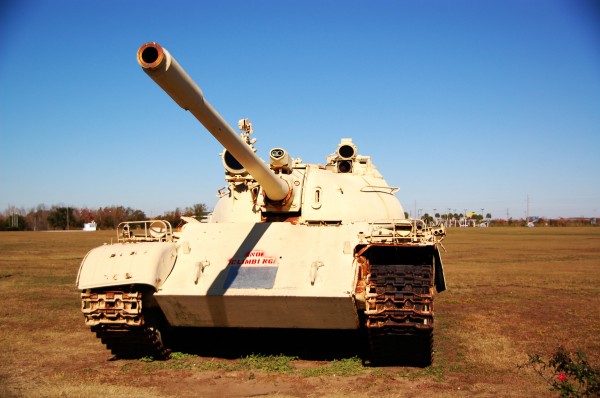 Other sights of interest in the park include a Russian tank used by Iraq to invade Kuwait and US Navy rescue helicopters.
Access to the park is $12 for adults and $6 for children. Parking is $2.
Photo Britt Reints