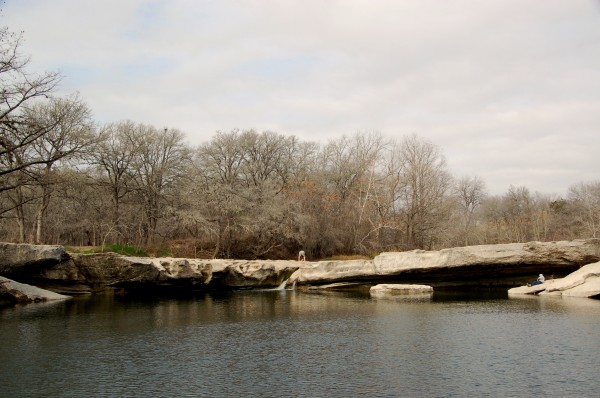 Austin, Texas has many claims to fame. It's the liberal hotbed of conservative Texas, the live music capitol of the world (or at least the country), and it's proudly "weird". It's also been criticized for skyrocketing costs of living in recent years and an LA-like obsession with status and trendiness. Both the criticism and the most well-known characteristics, however, fail to touch on one of the things that makes Austin so attractive to residents and visitors alike: its natural beauty and the ample opportunities to enjoy it for little or no money.
McKinney Falls State Park sits on the southeast corner of the city and can be enjoyed every day for just $5 per person. The park offers shaded campgrounds for tents and RVs, as well as plenty of outdoor recreation for the day visitor. Biking and bouldering are among the most popular – and will burn the health conscious the most calories – but long walks and fishing can keep the laid back crowd in touch with Mother Nature.
As the name suggests, McKinney Falls State Park is also home to some photogenic scenery, including the upper and lower waterfalls. While small, the falls are beautiful and give kids a chance to get up close and personal with the rushing water as the rocks that form the falls can actually be traversed by foot. For over night trips like this one, you may want to consider staying at mountain lodges or cabins to capture the true experience instead of staying at hotels.
Austin's weather makes McKinney and other local parks enjoyable all year long, but the extreme heat of the summer does call for safety precautions like ample water and shade breaks. The mild winters are perfect for throwing out a sweatshirt and getting out into the sunshine.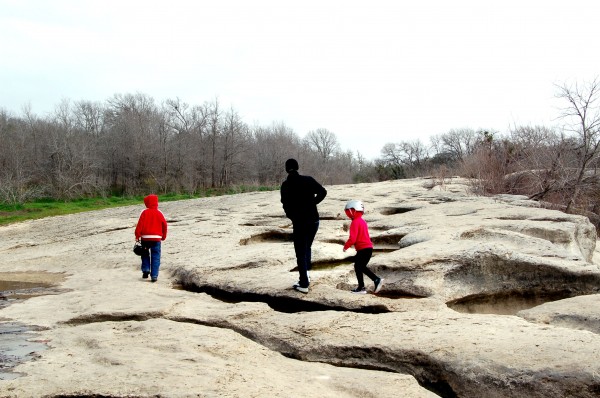 Photos: Britt Reints