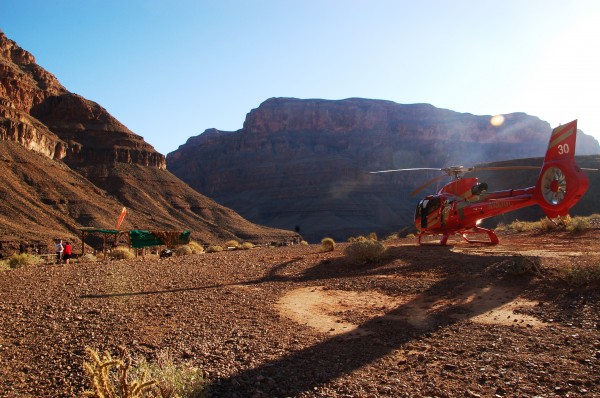 Although it only takes a single look to be awed by the Grand Canyon, there are nearly 600 miles of rim ledge from which to gaze, each mile offering a new vantage point and unique perspective of the mighty crack. The Canyon itself is constantly changing with the seasons, one month offering the contrast of baked rock against muddy waters and another mixing white snow with green underbrush. It is no small thing to look at the Grand Canyon, and it would be impossible to see all of its wonders in one trip. Reading about the Grand Canyon in travel guides and watching it on television just doesn't quite do justice to this awe-inspiring, God carved, attraction.
As an American, I reassure myself that I can return to the Grand Canyon. But what if your trip was a once-in-a-lifetime event? What if you didn't know you could return – and really, none of us is ever guaranteed another trip anywhere – and you wanted to make the most of your moment? Rather than pick one lookout point on one rim on one day, many international travelers choose to soar above and below the Grand Canyon, taking in the view with the gluttony of a Las Vegas buffet.
The Papillon tour company shuttles visitors by from Vegas hotels to the Boulder City airport, where customers await their turn to board one of 48 helicopters. Standing in the airport lounge waiting for my name to be called, I heard party after party called from Spain, Brazil, the UK, Canada, and other countries around the world. Only once did I hear a state beside my own welcomed. Perhaps, as Americans, we take for granted that we will have endless opportunities to explore our own natural wonders; maybe we just don't realize how impressive our native countryside is.
Grand Canyon helicopter tours offer a unique opportunity to fly above the canyon and dip below the rim, covering more miles in a two-hour tour than you could hope to cover by bus or hiking boot in days. On select tours, the aircraft will descend 4,000 feet to the canyon floor, setting down beside the Color River where passengers can then explore on their own. After time for photos and a celebratory champagne toast, visitors can climb aboard their helicopters and effortlessly scale nearly a mile of rocky terrain. But if you prefer to explore the Grand Canyon on land at your own leisure, you can always navigate with a SUV rental, and enjoy a temperature controlled vehicle at any given time of the year.
The Grand Canyon is a geological marvel that should be experienced rather than seen. It's plateaus and Godly staircases beg to be conquered. From my helicopter seat, I vowed to return and go deeper, stay longer, get closer to the rocks that sipped past my window. But I remembered, too, that future adventures are never certain, and I was grateful the chance to stuff this visit and my memory with as many vistas as possible.
Just in case.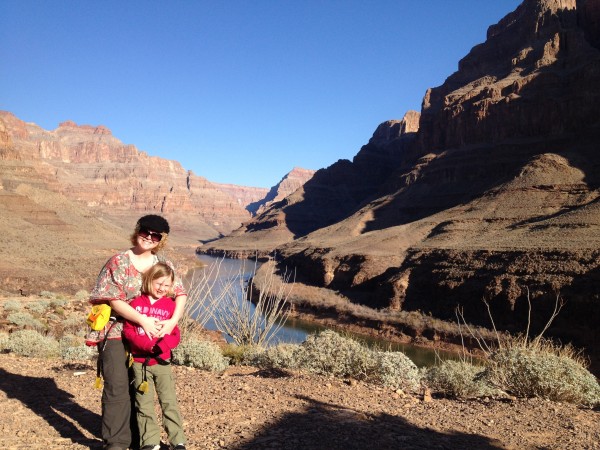 Photos: Britt Reints